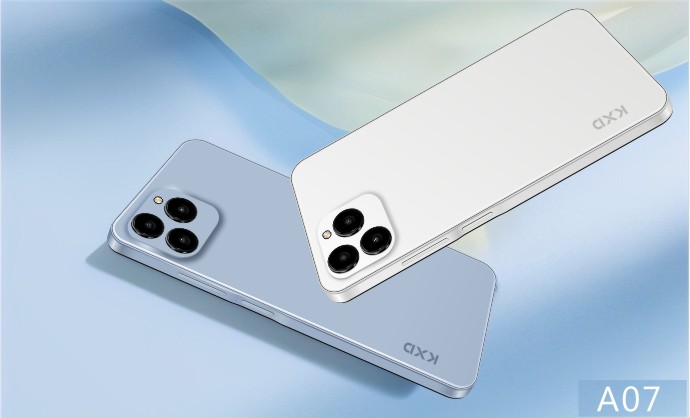 KXD Group will release a new flagship large-screen 4G smartphone this Spring. According to reliable sources, the phone model is KXD A07.
With a beautiful and stylish appearance, excellent configuration and a very competitive price, I believe this phone will be one of the best phones you can buy in the market.
Our expert reviewer felt that while the phone is certainly big, it shines thanks to an unmatched camera, stunning display, and a very good battery life.
KXD A07 runs the Android 12 system and Unisoc's chip, which can guarantee a good price/performance ratio while improving performance and having the latest Android system functions.
SC9863 Octa-Core chip for KXD A07 performs well, even if it's not quite as quick in benchmark tests as the iPhone series or Huawei series. Still, we had no qualms and it ran intensive games and apps with ease.
It is with 4GB RAM and 64GB ROM memory, the mobile phone can be used smoothly and can store enough photos, music and other files.
The 6.6-inch screen allows you to discover the beauty of the world from a wider perspective.
Built-in a large 5000mAh battery, the standby time can reach 220 hours. If there is no heavy use, it can fully support normal work for two days.
KXD A07 has 3 rear cameras, and the pixel of the main camera is as high as 13MP, which allows you to capture the beauty of the moment better and more carefully!
The popular side fingerprint design makes booting and unlocking faster, safer and more convenient!
The charging interface uses the popular and more efficient TYPE C design to ensure faster charging.
3 card slots design, Dual-card Dual-standby! Contains 2 Nano SIM card slots and an SD card slot. Dual SIM allows users to easily separate work and life. It supports inserting an SD card, and the memory can be expanded up to 128GB in an instant, which is convenient for storing more music, photos and documents!
In summary, this phone is worth owning!